---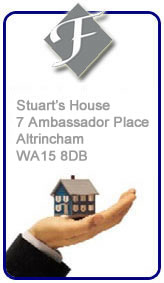 ---
Property Management Cheshire
Residential Property Management
Property Management
Ford's Property Management
Residential Property Management Specialists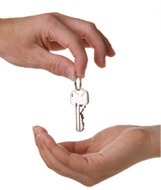 MANAGEMENT SERVICES

At Ford's Residential Property Management Services we cover all aspects of Residential Property Management, including:
Carrying out regular site visits, meeting with Directors and residents whenever required and arranging all manner of day to day repairs and maintenance, both reactive and proactive, either through our own extensive contractor database, or through the client's own choice of contractor, subject to the satisfaction of certain H&S criteria;
Arranging and monitoring all regular service contracts, such as window cleaning, cleaning, gardening, fire alarm maintenance, gate maintenance, and so on;
The facilitation and administration of competitive quotations for larger items of work;
Engaging other professional services such as civil and structural engineers and chartered surveyors as required, but always subject to the client's prior approval;
The consideration of annual and forecasted service charge requirements, usually prior to the start of each new financial year at a member's budget meeting;
Arranging buildings, terrorism, Public Liability and Employers liability and Directors and Officers liability insurances with leading underwriters, almost always with nil excesses on all building claims other than subsidence;
Dealing with all arising insurance claims, including the appointment of loss adjusters where necessary;
Corresponding with solicitors during pre-sale enquiries, and registering leasehold transfers;
Maintaining a full and comprehensive record of the company's finances held within a dedicated bank account in the name of the Resident's Management Company, earning interest for the client on the total balance of fund held at any one time;
The administration of service charge income and expenditure and submission of the year end papers to the company's accountant for the preparation and ultimate adoption and registration of statutory accounts;
Ensuring strict and rigorous credit control procedures in relation to the collection of service charge arrears;
Providing (to the nominated directors) periodic, usually quarterly, statements of income and expenditure, together with copy invoices, if required;
Holding the appointment of company secretary and dealing with all related statutory requirements, including holding the registered office of the company and maintaining the company's statutory file and share/membership register;
Convening, chairing if required and taking and circulating the minutes of all General Meetings;
Liaising generally with residents and third parties in respect of all matters concerning the estate;
Offering advice and guidance on, and interpretation of, all lease related matters, neighbourly relations and disputes, company and 'Landlord and Tenant' procedural matters.
Big enough to cope .
. Small enough to care

Daniel Ford MRICS
Ford's Residential Property Management

We deal with all aspects of Long Leasehold and Freehold Flat Block and Estate Management.
---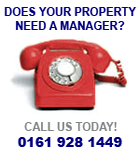 ---
Property Management Cheshire
Residential Property Management
Property Management
Ford's Property Management
Residential Property Management Specialists
---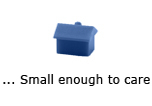 ---